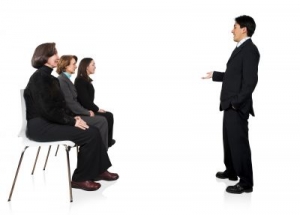 A TCoE is a team model where multiple groups come simultaneously to work in a "shared" mode to share knowledge, best practices and resources. It is a model which retains the core specialization of individual groups yet offers space for cross team collaboration. The ideal operating model to be implemented for a TCoE will be one that leverages the strengths of the TCoE setup and at the same time that does not add too much overhead and bureaucracy to the overall setup.

Today enterprise achievement counts not solely on error free applications but also on secured and smooth running applications. This can be assured only by well planned, well organized and effective functional and non-functional testing. At QALogic, we fully appreciate and realize the importance of testing services to our customers business and thereby provide end-to-end, cost-effective, high quality and comprehensive testing solutions of software applications and products with very quick turnaround.

QALogic can be your independent partner for all kinds of software testing services that ensure improved performance and quality along with higher cost savings on test efforts. In addition, we can proactively engage ourselves in configuration management as well as the deployment phase in order to ascertain the best business advantage to our customers.
A Testing Center of Excellence brings you these benefits
Optimized use of existing resources: QA budgets, tools, environments and people

Cost efficiency: Typical resource cost reduction is 35% over a 3-year time frame

Faster time-to-market: Test times reduce by 30% and test automation levels of 50-70%

Optimized application quality and performance: Reduce risk of failure and leakage of high-severity defects to under 2% and improved customer experience

Increased agility: Respond to new business challenges better and allocate your quality team's time by priority

Tighter alignment: Align quality effort more tightly with business needs by defining and measuring KPIs
We can undertake both automated as well as manual testing depending on the project requirements.We cover wide range of functional testing tools like QTP, IBM functional tester, Selenium and TestComplete. We use Load Runner, IBM Performance Tester, Jmeter , NeoLoad for Performance Testing. Quality Center and SpiraTest for test management and SuperPreview, BrowserCam, Browser Photo and SiteVista for cross browser testing.In addition we use various proprietary as well as third party tools like Bugzilla, Mantis, JIRA, and Redmine for Defect Tracking and Management.